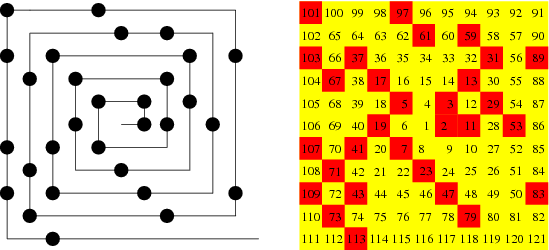 Ulam's Spiral
, also known as the Prime Spiral, is a plot in which the positive integers are arranged in a spiral (left figure), with primes indicated in some way along the spiral. In the right plot above, primes are indicated in red and composites are indicated in yellow.
Le Village Premier
has an interesting
stand-alone Java application
that can generate the spiral.